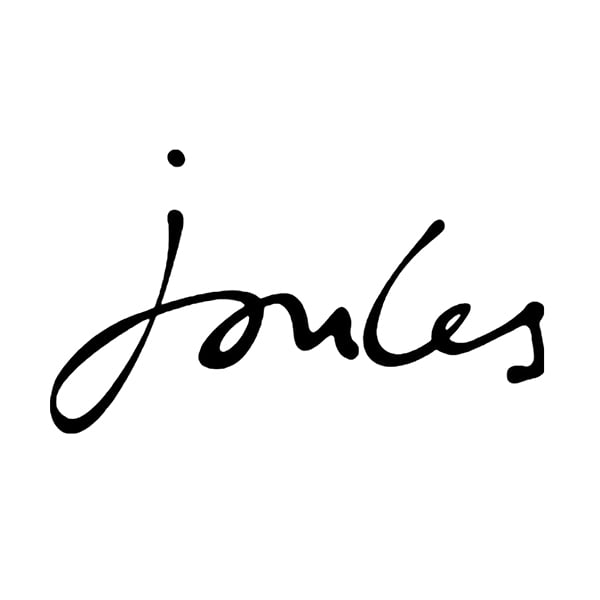 Joules Discount Codes June 2022
Active Joules Promotional Codes and Voucher Codes
Visit Joules
About Joules
Joules don't believe that practical clothing and footwear has to be boring, which is why their clothing and footwear lines have a reputation for quirkiness and bright, bold designs. Dreamed up in the British countryside, this brand has quickly become one of the best known for making functional clothing which really rocks.
Joules describe themselves as a contemporary British lifestyle brand and since starting as a one-man-band selling clothes at UK outdoor events over 25 years ago, their colourful style has seen them grow to now have nearly 100 retail outlets in the UK and Northern Ireland. The Joules brand is all about mixing country heritage with family and fun, which is something that has made their wellies a festival favourite, their rain coats a staple for dog walkers everywhere and their homeware grace the kitchens, bedrooms and living spaces of young and old alike.
With Joules discount codes from Voucher Empire, we can help you get your hands on these great designs and quality products for less. Our Joules deals help your money go just that little bit further, whether you're buying for yourself or as a gift for someone special.
Quick Links
Other Retailers You May Be Interested In....
VISA Debit


VISA Credit


VISA Electron


Maestro


MasterCard


American Express


PayPal


Gift Card

Address

Joules Ltd,
16 The Point ,
Rockingham Road,
Market Harborough,
Leicestershire,
LE16 7QU

Email

joulesteam@joules.com

Phone

0345 250 7160

Link

Contact Joules

Image Attribution:

https://blog.joules.com/wp-content/uploads/2018/02/feature.jpg []
https://cdn.joules.com/medias/2018-02-05-SS18-Ph1-Refresh03-Mens-1600-06.jpg?context=bWFzdGVyfGltYWdlc3wxMDYxMTJ8aW1hZ2UvanBlZ3xpbWFnZXMvaDY3L2hmZS85MjIyNjIxNDYyNTU4LmpwZ3xiZGZjNWZkN2FhNTk3MDY2YWRkNWQ3ZjM1NmJlMGRhOTU0ODU3OTU5MDc1NWI3MGMxMjJhYmEwNmFkMDM1ZDA4 []
https://blog.joules.com/wp-content/uploads/2018/01/Feature.jpg []
https://cdn.joules.com/medias/2018-01-22-InspireMe-Lookbook-04.jpg?context=bWFzdGVyfGltYWdlc3w4NDk3NXxpbWFnZS9qcGVnfGltYWdlcy9oNGIvaDk2LzkyMjEzMDYwNTY3MzQuanBnfDQ1MjE4ZDc2ZjlmNjUxMjY3YTE3NmUxYzc5YmFmNWFmYzg1YWRhMTA4NmMzMjY3ZGNjMmJjNGM2YmZmZjM0MTY []
https://cdn.joules.com/medias/2018-02-05-InspireMe-Lookbook-01.jpg?context=bWFzdGVyfGltYWdlc3w0MDU5MHxpbWFnZS9qcGVnfGltYWdlcy9oODEvaDI4LzkyMjQxNjM3NTQwMTQuanBnfDY4MjIzZDJiMTJkOTkwMTJlODhlMjBmYTFiY2YyZjU4OTg0NWY4ODk5MWU0ZjE2NDZkNTQ4NjVmNGU5NmI4MDM []
https://cdn.joules.com/medias/SS18-Ph1-Cold-Weather-Promo-Lifestyle-03.jpg?context=bWFzdGVyfGltYWdlc3wxOTI3OTZ8aW1hZ2UvanBlZ3xpbWFnZXMvaGUzL2g5Yi85MjI0Mzk2MDEzNTk4LmpwZ3xmZmYxNGFjY2I2ZmUxMjNhZTZjYmZkNmIyZjU1OTM2MmJkOTMyYzhkYzU2YmU3ZTgxY2NjMmFkNjBlNDYwZTIy []